sides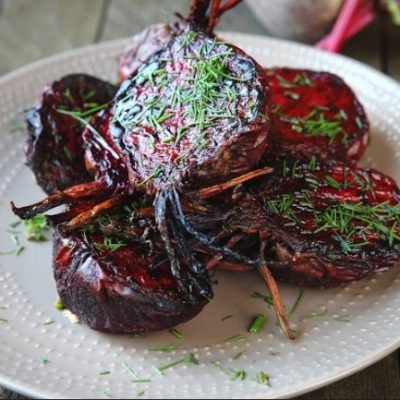 It's no secret that beets pack a powerful nutritional punch. Try them "roasted" in your crock for a classic holiday side dish or ...
Get Recipe
Love good ole fashioned Slow Cooker Cornbread... just like Grandma use to make! Mix the flour, cornmeal, sugar, baking powder, and salt in ...
Get Recipe
Impress your guests this Thanksgiving with these Paleo-inspired Slow Cooker Cauliflower Garlic Mashed "Potatoes." Shhh, just don't tell anyone they are "healthy!" Place ...
Get Recipe
Todays recipe was shared with us by Lorie P. Thanks Lorie for sharing, and with the summer months ahead Slow Cooker Smoky Baked ...
Get Recipe
This Green Bay Packer Wisconsin Cheese Dip is the perfect game day recipe for Cheeseheads and football fans everywhere! Lightly grease a 2-quart ...
Get Recipe
Great recipe as you can make ahead of time, and keep Slow Cooker Potato Salad in the refrigerator until you are ready to ...
Get Recipe
Meet Jenn Bare
Jenn is the founder of GetCrocked, the #1 resource for slow cooking with over 1.5 million online followers. She innovates recipes daily with her favorite tool in the kitchen, the Crock-Pot® slow cooker.
She innovates recipes daily...
Jenn Bare is a Mom, Chef & the Crock-Pot® Girl. She hosts a weekly "Mom Monday" segment on ABC-15 in Phoenix.
Crockpot Books
Get Crocked: Fast & Easy Slow Cooker Recipes