vegetarian
Several years ago I was one of many people who went on a diet called the Cabbage Soup Diet. While I wasn't so ...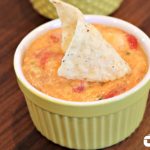 This Slow Cooker Cheesy Mexican Fondue is a delicious appetizer that everyone loves. (You WILL be asked for the recipe, so be prepared!) ...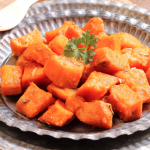 These sweet and savory Slow Cooker Clean Eating Sweet Potatoes will be sure to please a crowd an Thanksgiving or any occasion meal! ...

NOTE: This post includes a $100 Grocery Card Giveaway! Enter HERE My friends at Hurst Beans were kind enough to send me a ...

Slow Cooker Spice Sangria is sure to warm up your guests at that next holiday party--an easy, yet refined and original Winter cocktail ...

Making your own Pizza Sauce will not only have the kiddos raving, but the adults too. And when you make Slow Cooker Homemade ...

Meet Jenn Bare
Jenn is the founder of GetCrocked, the #1 resource for slow cooking with over 1.5 million online followers. She innovates recipes daily with her favorite tool in the kitchen, the Crock-Pot® slow cooker.
She innovates recipes daily...
Jenn Bare is a Mom, Chef & the Crock-Pot® Girl. She hosts a weekly "Mom Monday" segment on ABC-15 in Phoenix.
Crockpot Books
Get Crocked: Fast & Easy Slow Cooker Recipes