vegetarian
There is nothing better in the fall than Slow Cooker Caramel Apple Cider! Wouldn't you agree..... In a 5 quart slow cooker, heat ...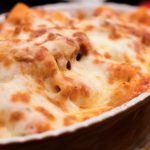 It's time for a delicious Italian recipe, and I have just the dish to serve. Slow Cooker Baked Rigatoni has all the flavors ...

Slow Cooker Ratatouille is a lovely recipe that you can make from your very own garden in the summertime! Made with beautiful vegetables! ...

This Slow Cooker Paleo Almond Bark doesn't bite and makes an easy and in-expensive holiday gift! Toast the almonds or coconut for a more ...

Another great recipe for chocolate candy. Slow Cooker Triple Chocolate Delight is also great to make and give as gifts during the holiday! ...

I'm going to apologize in advance because this Slow Cooker Buttery Caramel Dip is A-MAZING and oh-so-addicting.  Recently on ABC in Phoenix, I ...

Meet Jenn Bare
Jenn is the founder of GetCrocked, the #1 resource for slow cooking with over 1.5 million online followers. She innovates recipes daily with her favorite tool in the kitchen, the Crock-Pot® slow cooker.
She innovates recipes daily...
Jenn Bare is a Mom, Chef & the Crock-Pot® Girl. She hosts a weekly "Mom Monday" segment on ABC-15 in Phoenix.
Crockpot Books
Get Crocked: Fast & Easy Slow Cooker Recipes