vegetarian
I can make a meal on Slow Cooker Twice Baked Potatoes - Loaded, that is why I love them in the slow cooker, ...
Get Recipe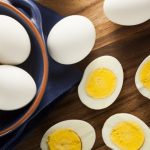 Put eggs into slow cooker. Cover with water. Cover. Cook on Low 3 1/2 hours. Eggs are perfectly done every time. Happy Crocking! ...
Get Recipe
Hot Spiked Apple Cider with delicious dark rum… YUM! Great to serve at your next party right from your slow cooker! Pour apple ...
Get Recipe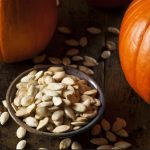 Yes, it's true - you can roast pumpkin seeds in your slow cooker! If you don't have room in your oven, or if ...
Get Recipe
What is your favorite cobbler? One of mine would be Cherry, but I could see this made with any fruit as a cobbler ...
Get Recipe
Slow Cooker PERFECT Corn on the Cob is the best ever. Boiling the corn you may find also boils out some of the ...
Get Recipe
Meet Jenn Bare
Jenn is the founder of GetCrocked, the #1 resource for slow cooking with over 1.5 million online followers. She innovates recipes daily with her favorite tool in the kitchen, the Crock-Pot® slow cooker.
She innovates recipes daily...
Jenn Bare is a Mom, Chef & the Crock-Pot® Girl. She hosts a weekly "Mom Monday" segment on ABC-15 in Phoenix.
Crockpot Books
Get Crocked: Fast & Easy Slow Cooker Recipes