Tag:
cinnamon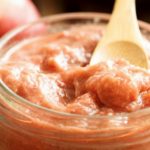 I love recipes where you can make several batches at once, store extras in Mason jars and give as gifts, or save for ...
Get Recipe
Paleo dieter or not, this dessert is so fun to make and eat!  Change it up with different nut butters and dried fruit, ...
Get Recipe
You will definitely be getting a few pats on the back when you serve up Slow Cooker Apple and Cinnamon Yeast Rolls made ...
Get Recipe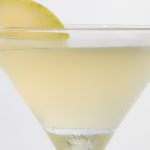 Just in time for the holidays! Slow Cooker Hot Apple Martinis are not only delicious they are fun to make and serve to ...
Get Recipe
Take that boring old roast up a notch with this deeply flavorful sauce made with coffee, cinnamon, orange zest, and pure maple syrup ...
Get Recipe
Meet Jenn Bare
Jenn is the founder of GetCrocked, the #1 resource for slow cooking with over 1.5 million online followers. She innovates recipes daily with her favorite tool in the kitchen, the Crock-Pot® slow cooker.
She innovates recipes daily...
Jenn Bare is a Mom, Chef & the Crock-Pot® Girl. She hosts a weekly "Mom Monday" segment on ABC-15 in Phoenix.
Crockpot Books
Get Crocked: Fast & Easy Slow Cooker Recipes