Tag:
spicy
Game day, a cool Fall Day, or any day!  This one packs a little heat and is sure to warm you up quickly! ...
Get Recipe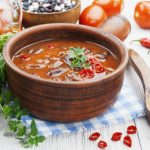 I love this Slow Cooker Red Chicken Chili recipe for so many reasons. It's super yummy and healthier than most chicken chili plus ...
Get Recipe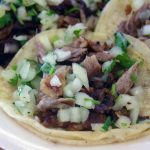 I started craving Carne Asada after a recent trip to LA.  Chef Aaron Sanchez is on billboards all over the city telling us ...
Get Recipe
Slow Cooker Spicy Chicken Drummies are spicy little bites of chicken and they are the perfect appetizer for a holiday gathering with friends ...
Get Recipe
Prepare sauce: Place butter in a sauce pan and sweat the onions over medium heat until translucent. Add garlic and stir, cooking for ...
Get Recipe
Whole chicken, cut in skinless serving size pieces, or place in whole. Combine all ingredients EXCEPT chicken into a bowl. Dip each piece ...
Get Recipe
Meet Jenn Bare
Jenn is the founder of GetCrocked, the #1 resource for slow cooking with over 1.5 million online followers. She innovates recipes daily with her favorite tool in the kitchen, the Crock-Pot® slow cooker.
She innovates recipes daily...
Jenn Bare is a Mom, Chef & the Crock-Pot® Girl. She hosts a weekly "Mom Monday" segment on ABC-15 in Phoenix.
Crockpot Books
Get Crocked: Fast & Easy Slow Cooker Recipes