Tag:
vegetarian
The delicious blend of the ingredients in Slow Cooker Corn and Red Pepper Chowder will make you wish you had made a double ...
Get Recipe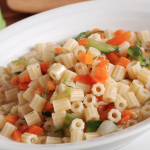 Slow Cooker Minestrone is a delicious Olive Garden Copycat recipe that will have your family and friends raving! Enjoy! Heat three tablespoons of ...
Get Recipe
TIPS and TRICKS Have you ever bought frozen bread and forgot to pull it out of the freezer? Of course it takes all ...
Get Recipe
GREAT HOLIDAY GIFT! Granola is so versatile, healthy, and hearty!  I like using this granola over plain yogurt, as a cereal, or even ...
Get Recipe
Slow Cooker Tortellini Squash Stew is a delightful stew, full of flavor and delicious veggies! The key to this recipe is using fresh ...
Get Recipe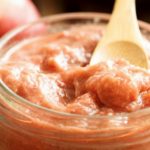 I love recipes where you can make several batches at once, store extras in Mason jars and give as gifts, or save for ...
Get Recipe
Meet Jenn Bare
Jenn is the founder of GetCrocked, the #1 resource for slow cooking with over 1.5 million online followers. She innovates recipes daily with her favorite tool in the kitchen, the Crock-Pot® slow cooker.
She innovates recipes daily...
Jenn Bare is a Mom, Chef & the Crock-Pot® Girl. She hosts a weekly "Mom Monday" segment on ABC-15 in Phoenix.
Crockpot Books
Get Crocked: Fast & Easy Slow Cooker Recipes