mains
Brown the kielbasa in a large skillet over medium high heat. Place the browned kielbasa, cranberry sauce and barbeque sauce in a slow ...
Get Recipe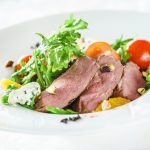 Place the steak in a glass dish. In a small bowl, combine the soy sauce, oil, honey, garlic, ground ginger and green onions ...
Get Recipe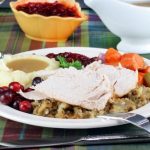 Slow Cooker Turkey Breast is great for sandwiches as well as a meal with all the fixins! Place the turkey breast skin side ...
Get Recipe
Crab is so versatile; it works well in soups and stews, pasta dishes, and of course-crab cakes!  I like to stock up when ...
Get Recipe
Put butter and beef in a 6-quart slow cooker, sprinkle dry onion soup mix on top Cover. Cook on Low for 6-8 hours ...
Get Recipe
I've been making Vegetable Beef Soup in the slow cooker for years but this week I thought I would change things up a ...
Get Recipe
Meet Jenn Bare
Jenn is the founder of GetCrocked, the #1 resource for slow cooking with over 1.5 million online followers. She innovates recipes daily with her favorite tool in the kitchen, the Crock-Pot® slow cooker.
She innovates recipes daily...
Jenn Bare is a Mom, Chef & the Crock-Pot® Girl. She hosts a weekly "Mom Monday" segment on ABC-15 in Phoenix.
Crockpot Books
Get Crocked: Fast & Easy Slow Cooker Recipes