mains
Cook beef and onion over medium heat until meat is no longer pink. Drain, and transfer to slow cooker. Top with pepper, corn ...
Get Recipe
Season the chicken breasts with the salt and pepper and place in the slow cooker. In a small bowl, conbine the orange juice, ...
Get Recipe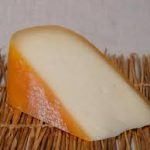 Cut chicken tenders into 1-inch cubes; place in slow cooker. Add zucchini, gravy mix, water, and seasoning. Cover. Cook on Low for 5 ...
Get Recipe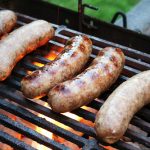 Soups and Stews are wonderful when the weather is a bit chilly. If you serve Slow Cooker EASY Loaded Bratwurst Stew, I promise ...
Get Recipe
This recipe for Slow Cooker Pork Roast with Apples was quickly added to our regular dinner rotation after a Facebook friend, Dianna S.E ...
Get Recipe
Slow Cooker Mexican Carnitas made the healthy way... but with all the flavor! Spray inside of the crock with nonstick cooking spray. Season ...
Get Recipe
Meet Jenn Bare
Jenn is the founder of GetCrocked, the #1 resource for slow cooking with over 1.5 million online followers. She innovates recipes daily with her favorite tool in the kitchen, the Crock-Pot® slow cooker.
She innovates recipes daily...
Jenn Bare is a Mom, Chef & the Crock-Pot® Girl. She hosts a weekly "Mom Monday" segment on ABC-15 in Phoenix.
Crockpot Books
Get Crocked: Fast & Easy Slow Cooker Recipes