mains
Slow Cooker Easy Swedish Meatballs are a great meal to throw together, when you only have an hour before dinner. Place sliced onions ...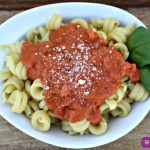 Sometimes I have a hard time deciding whether I'm in the mood for red sauce or white sauce on my pasta. Enter, Slow ...

Slow Cooker Cowboy Casserole is not only EASY it is also budget friendly and kid friendly! Brown ground beef and onion together in ...

Place London Broil in slow cooker. Slice onions and peppers into rings and place on top of London Broil. Top all with stewed ...

Slow Cooker Shrimp Stir-Fry is a great recipe to make with all the delicious veggies. It can also be made with beef, pork ...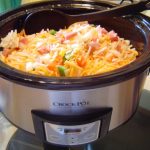 Sharing Amanda M. M. of Ohio's family favorite, Slow Cooker Cheesy Hash Browns and she says they frequently make them for breakfast or ...

Meet Jenn Bare
Jenn is the founder of GetCrocked, the #1 resource for slow cooking with over 1.5 million online followers. She innovates recipes daily with her favorite tool in the kitchen, the Crock-Pot® slow cooker.
She innovates recipes daily...
Jenn Bare is a Mom, Chef & the Crock-Pot® Girl. She hosts a weekly "Mom Monday" segment on ABC-15 in Phoenix.
Crockpot Books
Get Crocked: Fast & Easy Slow Cooker Recipes