mains
We love Slow Cooker Chicken Taco Chili, and there are never any leftovers! YUMMY! Set chicken aside. Combine all remaining ingredients in a ...
Get Recipe
You will create a very delicious meal for you family in a very short time with Slow Cooker EASY Lasagna! In a skillet, ...
Get Recipe
Famous for their Chili, you will be a hit when you serve Slow Cooker Cincinnati Chili to your guests or your family, many ...
Get Recipe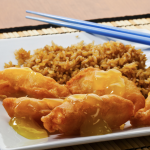 Slow Cooker Lemon Chinese Chicken is so good, and great served with fried rice or broccoli and rice! Combine flour and salt & ...
Get Recipe
In 3 to 4 quart slow cooker, mix potatoes, onion, celery, broth and water. Cover. Cook on Low for 6 to 8 hours ...
Get Recipe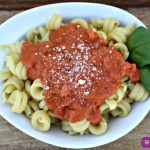 Sometimes I have a hard time deciding whether I'm in the mood for red sauce or white sauce on my pasta. Enter, Slow ...
Get Recipe
Meet Jenn Bare
Jenn is the founder of GetCrocked, the #1 resource for slow cooking with over 1.5 million online followers. She innovates recipes daily with her favorite tool in the kitchen, the Crock-Pot® slow cooker.
She innovates recipes daily...
Jenn Bare is a Mom, Chef & the Crock-Pot® Girl. She hosts a weekly "Mom Monday" segment on ABC-15 in Phoenix.
Crockpot Books
Get Crocked: Fast & Easy Slow Cooker Recipes