mains
Mix all ingredients together and pour into the slow cooker, place frozen chicken breasts into mixture. Cover. Cook on High for 5 hours ...
Get Recipe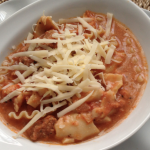 Slow Cooker Ground Beef Lasagna Soup is great for a weeknight meal. We love this one at my house - even the kiddos! ...
Get Recipe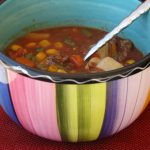 Great alternatives to HoBo Stew is you can make it with any kind of meat; venison, stew meat, sausage, chicken, and etc. Same ...
Get Recipe
You will love Slow Cooker Creamy Asparagus Soup! Great soup to serve as a starter for any evening meal, or just for lunch ...
Get Recipe
Polenta is one of my favorites, and it is used lasagna-style in this beautiful and filling Slow Cooker Vegetable-Polenta Casserole! Drain and rinse ...
Get Recipe
There is a misconception that you can't make ground beef in a slow cooker but guess what? You can! Simply start with lean ...
Get Recipe
Meet Jenn Bare
Jenn is the founder of GetCrocked, the #1 resource for slow cooking with over 1.5 million online followers. She innovates recipes daily with her favorite tool in the kitchen, the Crock-Pot® slow cooker.
She innovates recipes daily...
Jenn Bare is a Mom, Chef & the Crock-Pot® Girl. She hosts a weekly "Mom Monday" segment on ABC-15 in Phoenix.
Crockpot Books
Get Crocked: Fast & Easy Slow Cooker Recipes