mains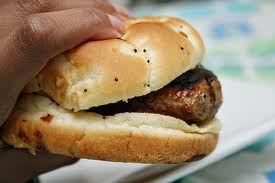 Easy budget friendly recipe for those days when time is of the essence. Slow Cooker Hamburgers and you can make them the way ...
Get Recipe
Combine the saffron and boiling water and set aside. In skillet, sauté the onion, garlic, pepper and rice in the vegetable oil. Season ...
Get Recipe
ARE YOU READY FOR SOME FOOTBALL?! You will love how easy it is to make these Slow Cooker Buffalo "Bills" Wings.  On Sundays ...
Get Recipe
You will create a very delicious meal for you family in a very short time with Slow Cooker EASY Lasagna! In a skillet, ...
Get Recipe
In a large mixing bowl, combine all the ingredients EXCEPT the bell peppers and tomato soup. Stuff each bell pepper with the mixture ...
Get Recipe
Slow Cooker All Day Beef Casserole can be put on before you leave for work, and your meal is ready when you get ...
Get Recipe
Meet Jenn Bare
Jenn is the founder of GetCrocked, the #1 resource for slow cooking with over 1.5 million online followers. She innovates recipes daily with her favorite tool in the kitchen, the Crock-Pot® slow cooker.
She innovates recipes daily...
Jenn Bare is a Mom, Chef & the Crock-Pot® Girl. She hosts a weekly "Mom Monday" segment on ABC-15 in Phoenix.
Crockpot Books
Get Crocked: Fast & Easy Slow Cooker Recipes