Paleo
Take that boring old roast up a notch with this deeply flavorful sauce made with coffee, cinnamon, orange zest, and pure maple syrup ...
Get Recipe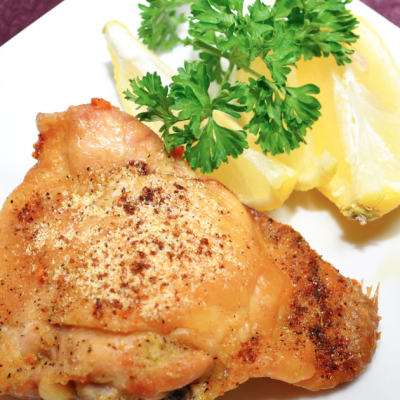 We love easy recipes and we especially love when they turn out so flavorful!  Make this Slow Cooker Paleo Lemon Pepper Chicken for ...
Get Recipe
Impress your guests this Thanksgiving with these Paleo-inspired Slow Cooker Cauliflower Garlic Mashed "Potatoes." Shhh, just don't tell anyone they are "healthy!" Place ...
Get Recipe
If you grew up eating Venison like I did you sing it's praises constantly, right?  It's flavorful, low in calories and fat.  Enjoy ...
Get Recipe
Getting tired of making the same chicken recipes over and over?  Well try this recipe for Slow Cooker Paleo Honey Apple Chicken at ...
Get Recipe
Ahh! The scents of Autumn are abundant in this healthy Pork Tenderloin. Soon to become a Fall favorite in any home! Mix together ...
Get Recipe
Meet Jenn Bare
Jenn is the founder of GetCrocked, the #1 resource for slow cooking with over 1.5 million online followers. She innovates recipes daily with her favorite tool in the kitchen, the Crock-Pot® slow cooker.
She innovates recipes daily...
Jenn Bare is a Mom, Chef & the Crock-Pot® Girl. She hosts a weekly "Mom Monday" segment on ABC-15 in Phoenix.
Crockpot Books
Get Crocked: Fast & Easy Slow Cooker Recipes