sides
Risotto is one of those dishes, that--well, let's face it--is tough to nail perfectly.  Try this Slow Cooker Sundried Tomato Risotto in your ...
Get Recipe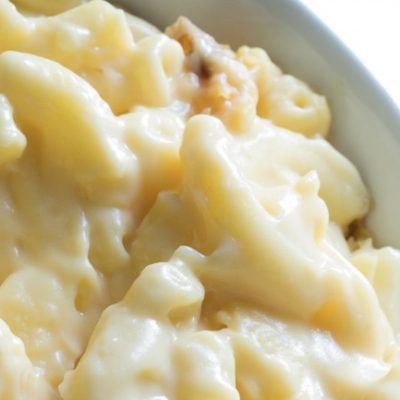 Slow Cooker Creamiest Mac & Cheese really IS the creamiest and your kids will never ask you for that blue box of macaroni ...
Get Recipe
My favorite time of the year, and when I smell the wonderful aroma of pumpkin and cinnamon from the kitchen I can't help ...
Get Recipe
Your kids will eat broccoli from now on after trying this recipe for Slow Cooker Easiest Lemon Broccoli--well, I can't promise you for ...
Get Recipe
Say what?! Get your refried bean fix without cheating on your Paleo ways! This very flavorful side dish is a great accompaniment to ...
Get Recipe
Need room in the oven, make Slow Cooker Dressing or Stuffing (depending on the region you live in), and you will save, time, ...
Get Recipe
Meet Jenn Bare
Jenn is the founder of GetCrocked, the #1 resource for slow cooking with over 1.5 million online followers. She innovates recipes daily with her favorite tool in the kitchen, the Crock-Pot® slow cooker.
She innovates recipes daily...
Jenn Bare is a Mom, Chef & the Crock-Pot® Girl. She hosts a weekly "Mom Monday" segment on ABC-15 in Phoenix.
Crockpot Books
Get Crocked: Fast & Easy Slow Cooker Recipes