sides
If you love this recipe for Slow Cooker White Chili, click LIKE to vote for it in the CROCKSTAR of the YEAR contest! Crockstar of ...
Get Recipe
In the fall, I love all the wonderful squash recipes.  Slow Cooker Butternut Squash Casserole is just one of the delicious side dishes ...
Get Recipe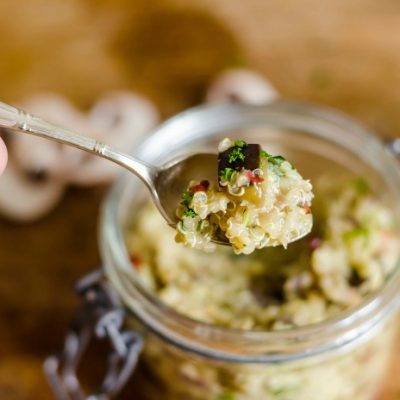 Mix together tapioca, sugar, salt, and water in slow cooker. Cover. Cook on High 3 hours, or until tapioca pearls are almost translucent ...
Get Recipe
For all Brussels Sprouts lovers, you must make Slow Cooker Dijon Mustard Brussels Sprouts! Trim and wash sprouts. Cut in half. Place sprouts ...
Get Recipe
So Good!  Love the blend of flavors in the Slow Cooker Sweet and Sour Ham Balls.  AWESOME! Combine sweet and sour sauce, juice, ...
Get Recipe
Great to make Slow Cooker Cranberry Sauce the night before, to have it done and ready for the BIG Turkey Day!  Enjoy! In ...
Get Recipe
Meet Jenn Bare
Jenn is the founder of GetCrocked, the #1 resource for slow cooking with over 1.5 million online followers. She innovates recipes daily with her favorite tool in the kitchen, the Crock-Pot® slow cooker.
She innovates recipes daily...
Jenn Bare is a Mom, Chef & the Crock-Pot® Girl. She hosts a weekly "Mom Monday" segment on ABC-15 in Phoenix.
Crockpot Books
Get Crocked: Fast & Easy Slow Cooker Recipes