appetizers
No more standing over the stove and watching and stirring when you make Rice Krispy Treats! This is yet another perfect use for ...
Get Recipe
4th of July is right around the corner! If you're looking for the perfect party appetizer to bring to that holiday gathering look ...
Get Recipe
This recipe for Slow Cooker Buffalo Cheesy Chicken Dip is one of my go-to dishes for potlucks or social gatherings. Everyone loves it ...
Get Recipe
I really love this recipe for Slow Cooker Chipotle Black Bean Dip-it's really a crowd pleaser. The perfect appetizer to bring to a ...
Get Recipe
My favorite time of the year, and when I smell the wonderful aroma of pumpkin and cinnamon from the kitchen I can't help ...
Get Recipe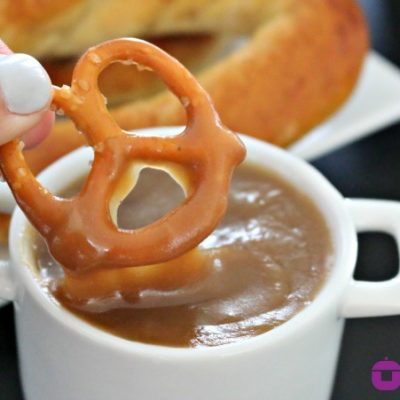 I'm going to apologize in advance because this Slow Cooker Buttery Caramel Dip is A-MAZING and oh-so-addicting.  Recently on ABC in Phoenix, I ...
Get Recipe
Meet Jenn Bare
Jenn is the founder of GetCrocked, the #1 resource for slow cooking with over 1.5 million online followers. She innovates recipes daily with her favorite tool in the kitchen, the Crock-Pot® slow cooker.
She innovates recipes daily...
Jenn Bare is a Mom, Chef & the Crock-Pot® Girl. She hosts a weekly "Mom Monday" segment on ABC-15 in Phoenix.
Crockpot Books
Get Crocked: Fast & Easy Slow Cooker Recipes