breakfast
Our family use to make Sausage and Egg Casserole in the oven for years, but making it in the Crock Pot makes it ...
Get Recipe
Everyone loves a hearty and healthy breakfast to start their day.  Why not assemble Slow Cooker Paleo Hash Brown Casserole the night before ...
Get Recipe
A Southwestern breakfast classic, packed with flavor. Serve with corn tortillas and refried beans or black beans for a real authentic touch. Combine ...
Get Recipe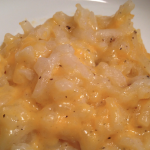 Love this when we go to Crocker Barrel, and so Happy to share the Slow Cooker COPYCAT Cracker Barrel Hash Brown Casserole with ...
Get Recipe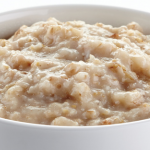 Mix together oats, water and salt in slow cooker. Cover. Cook on Low 6 hours. Note: The recipe is this: for one serving, ...
Get Recipe
I LOVE cinnamon rolls! I've actually heard there was a study done and the scent that men loved more than anything else was ...
Get Recipe
Meet Jenn Bare
Jenn is the founder of GetCrocked, the #1 resource for slow cooking with over 1.5 million online followers. She innovates recipes daily with her favorite tool in the kitchen, the Crock-Pot® slow cooker.
She innovates recipes daily...
Jenn Bare is a Mom, Chef & the Crock-Pot® Girl. She hosts a weekly "Mom Monday" segment on ABC-15 in Phoenix.
Crockpot Books
Get Crocked: Fast & Easy Slow Cooker Recipes