breakfast
Slow Cooker Turtle Monkey Bread is a recipe I came across from Pillsbury, using their Grands Biscuits. I made a small modification to ...

Spray a 6-Quart slow cooker with non-stick cooking spray or grease with butter. Mix the brown sugar, cinnamon, and nutmeg together in a ...

Are you looking for an easy breakfast recipe to throw together, with things you almost always have on hand? Your family will love ...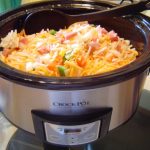 Sharing Amanda M. M. of Ohio's family favorite, Slow Cooker Cheesy Hash Browns and she says they frequently make them for breakfast or ...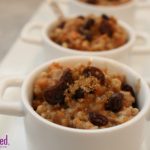 Adriana P. F. was kind enough to share her recipe for Slow Cooker Carrot Cake Oatmeal on my Facebook page. She said it ...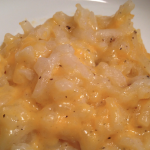 Love this when we go to Crocker Barrel, and so Happy to share the Slow Cooker COPYCAT Cracker Barrel Hash Brown Casserole with ...

Meet Jenn Bare
Jenn is the founder of GetCrocked, the #1 resource for slow cooking with over 1.5 million online followers. She innovates recipes daily with her favorite tool in the kitchen, the Crock-Pot® slow cooker.
She innovates recipes daily...
Jenn Bare is a Mom, Chef & the Crock-Pot® Girl. She hosts a weekly "Mom Monday" segment on ABC-15 in Phoenix.
Crockpot Books
Get Crocked: Fast & Easy Slow Cooker Recipes