breakfast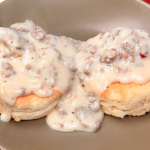 Our compliments go to Charlene B. for sharing her Slow Cooker Chip Beef and/or Sausage White Gravy. We had several Facebook Friends request ...
Get Recipe
My family loves a tasty hot breakfast, and this Slow Cooker German Pancake is so easy and quick. I usually put everything in ...
Get Recipe
A Southwestern breakfast classic, packed with flavor. Serve with corn tortillas and refried beans or black beans for a real authentic touch. Combine ...
Get Recipe
One thing I love about Fall is that it's pumpkin time! Crock Pot Pumpkin Bread is no exception - it's a favorite for ...
Get Recipe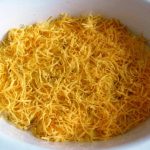 Slow Cooker Southwest Sausage, Egg and Cheese Casserole is a favorite at our house, and we like it spicy... Grease crock with butter ...
Get Recipe
I have been incorporating more and more vegetables in my diet and breakfast is a great way to sneak some veggies in at ...
Get Recipe
Meet Jenn Bare
Jenn is the founder of GetCrocked, the #1 resource for slow cooking with over 1.5 million online followers. She innovates recipes daily with her favorite tool in the kitchen, the Crock-Pot® slow cooker.
She innovates recipes daily...
Jenn Bare is a Mom, Chef & the Crock-Pot® Girl. She hosts a weekly "Mom Monday" segment on ABC-15 in Phoenix.
Crockpot Books
Get Crocked: Fast & Easy Slow Cooker Recipes