breakfast
This is Kim M's Slow Cooker Grandma Clo's Cheesy Grits… Kim said when she recently made it for an office party, the recipe ...
Get Recipe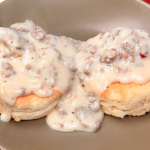 Our compliments go to Charlene B. for sharing her Slow Cooker Chip Beef and/or Sausage White Gravy. We had several Facebook Friends request ...
Get Recipe
Elvis would be crooning if he woke up to this hearty and delicious Slow Cooker Gluten-Free Peanut Butter Banana Oatmeal!  (You can decide ...
Get Recipe
My family LOVES waking up to Oatmeal, and the Slow Cooker Pecan Pie Oatmeal is no different! You can imagine the wonderful aroma ...
Get Recipe
Slow Cooker Granola Breakfast Casserole is one of the recipes from my eBook, but I wanted to share with all of you to ...
Get Recipe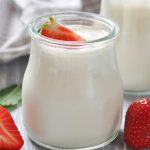 Yogurt in your slow cooker?!  Oh yeah, baby!  Cost-effective and easily doubled, this recipe is simple and tasty.  Divide yogurt into mason jars ...
Get Recipe
Meet Jenn Bare
Jenn is the founder of GetCrocked, the #1 resource for slow cooking with over 1.5 million online followers. She innovates recipes daily with her favorite tool in the kitchen, the Crock-Pot® slow cooker.
She innovates recipes daily...
Jenn Bare is a Mom, Chef & the Crock-Pot® Girl. She hosts a weekly "Mom Monday" segment on ABC-15 in Phoenix.
Crockpot Books
Get Crocked: Fast & Easy Slow Cooker Recipes