breakfast
You will be patting yourself on the back for this one--make it the evening before a big holiday cooking day to keep a ...
Get Recipe
This hearty super-food will sustain you all morning!  Steel-Cut Oats will make a nice substitute if you don't have Quinoa on hand. Mash ...
Get Recipe
Breakfast of champions?  Check.  Feed the chocolate craving first thing in the morning? Check. Slow Cooker "Gluten Free" Hot Cocoa Oatmeal is a ...
Get Recipe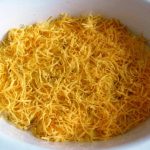 Slow Cooker Southwest Sausage, Egg and Cheese Casserole is a favorite at our house, and we like it spicy... Grease crock with butter ...
Get Recipe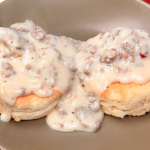 Our compliments go to Charlene B. for sharing her Slow Cooker Chip Beef and/or Sausage White Gravy. We had several Facebook Friends request ...
Get Recipe
This great recipe is good for Breakfast, Brunch or an evening meal! Love, Love Blueberries, and Slow Cooker Blueberry French Toast is GREAT! ...
Get Recipe
Meet Jenn Bare
Jenn is the founder of GetCrocked, the #1 resource for slow cooking with over 1.5 million online followers. She innovates recipes daily with her favorite tool in the kitchen, the Crock-Pot® slow cooker.
She innovates recipes daily...
Jenn Bare is a Mom, Chef & the Crock-Pot® Girl. She hosts a weekly "Mom Monday" segment on ABC-15 in Phoenix.
Crockpot Books
Get Crocked: Fast & Easy Slow Cooker Recipes