vegetarian
Impress your guests this Thanksgiving with these Paleo-inspired Slow Cooker Cauliflower Garlic Mashed "Potatoes." Shhh, just don't tell anyone they are "healthy!" Place ...
Get Recipe
Paleo dieter or not, this dessert is so fun to make and eat!  Change it up with different nut butters and dried fruit, ...
Get Recipe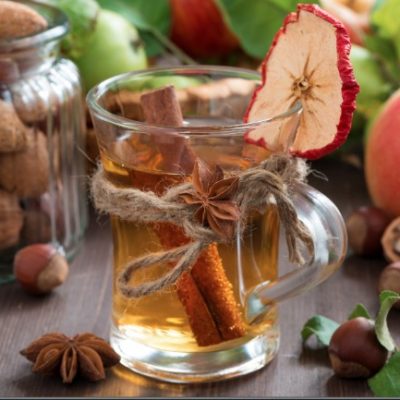 Slow Cooker Apple Cider Spiced Punch is delicious, and turns ordinary apple cider into a spiced delight! Tie whole spices in cheesecloth or ...
Get Recipe
Slow Cooker Caramel Rum Fondue is great for the holidays and also keeps well in the refrigerator for a few weeks! (if there ...
Get Recipe
You had me at Triple Chocolate. --'Nuff said. Lightly grease a 5 quart crock. Line bottom with parchment paper and lightly oil. In ...
Get Recipe
During the holidays it is fun to whip up easy coffee drinks for family and friends. Slow Cooker Gingerbread Latte (Copycat) is a ...
Get Recipe
Meet Jenn Bare
Jenn is the founder of GetCrocked, the #1 resource for slow cooking with over 1.5 million online followers. She innovates recipes daily with her favorite tool in the kitchen, the Crock-Pot® slow cooker.
She innovates recipes daily...
Jenn Bare is a Mom, Chef & the Crock-Pot® Girl. She hosts a weekly "Mom Monday" segment on ABC-15 in Phoenix.
Crockpot Books
Get Crocked: Fast & Easy Slow Cooker Recipes