vegetarian
Sometimes I have a hard time deciding whether I'm in the mood for red sauce or white sauce on my pasta. Enter, Slow ...
Get Recipe
Add all ingredients EXCEPT mayo to a 2 to 3 Quart Slow Cooker. Stir well. Cover and Cook on LOW, stirring after 1 ...
Get Recipe
One of my favorite foods is lasagna! This is my go-to recipe for lasagna in the summer.  It's not as heavy as the ...
Get Recipe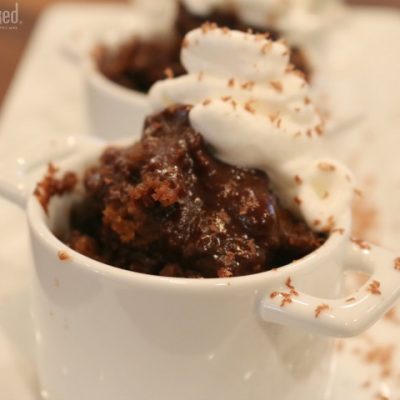 I love this Slow Cooker Hot Fudge Peanut Butter Pudding Cake for so many reasons.  First - peanut butter & chocolate...need I say ...
Get Recipe
My father-in-law says this Slow Cooker Easy Eggplant Parmesan is as good as any he has ever had in any Italian restaurant. Spray ...
Get Recipe
Frittata's are so easy to make in the slow cooker, especially this Slow Cooker Spinach and Cheese Frittata! Ingredients I usually have on ...
Get Recipe
Meet Jenn Bare
Jenn is the founder of GetCrocked, the #1 resource for slow cooking with over 1.5 million online followers. She innovates recipes daily with her favorite tool in the kitchen, the Crock-Pot® slow cooker.
She innovates recipes daily...
Jenn Bare is a Mom, Chef & the Crock-Pot® Girl. She hosts a weekly "Mom Monday" segment on ABC-15 in Phoenix.
Crockpot Books
Get Crocked: Fast & Easy Slow Cooker Recipes