vegetarian
Slow Cooker Mushroom Wild Rice is a great side dish to have with so many dishes, but also good to eat by itself! ...
Get Recipe
This Slow Cooker Clean Eating Cinnamon Fudge is a family favorite, and one that I get requests for constantly.  Use a high-quality dark ...
Get Recipe
Slow Cooker Spiced Applesauce is an easy recipe that the whole family will love.  You can even freeze individual servings and pop them ...
Get Recipe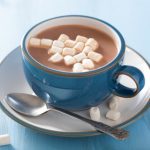 I have made Slow Cooker Hot Cocoa for several years. Love it around Halloween when all my friends come over for "Trick or ...
Get Recipe
This is such an easy and delicious way to make your next corn recipe. Slow Cooker Corn on the Cob is a family ...
Get Recipe
This homemade Slow Cooker Marinara Sauce is so delicious on any pasta - and it's even better the next day. I like to ...
Get Recipe
Meet Jenn Bare
Jenn is the founder of GetCrocked, the #1 resource for slow cooking with over 1.5 million online followers. She innovates recipes daily with her favorite tool in the kitchen, the Crock-Pot® slow cooker.
She innovates recipes daily...
Jenn Bare is a Mom, Chef & the Crock-Pot® Girl. She hosts a weekly "Mom Monday" segment on ABC-15 in Phoenix.
Crockpot Books
Get Crocked: Fast & Easy Slow Cooker Recipes