vegetarian
Tacos are just FUN to make and FUN to serve. Great without meat as well. Enjoy these MEATLESS LENTIL TACOS! Combine all the ...
Get Recipe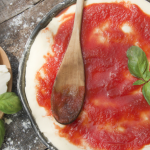 Minimal ingredients combine for delicious, rich restaurant-style flavor. This recipe is easily doubled or tripled if you like to can or freeze extra! ...
Get Recipe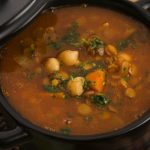 Love, Love, Love Slow Cooker Moroccan Style Lentil and Garbanzo Soup! Heat the oil in a large pot over medium high heat. Add ...
Get Recipe
No need to dine out at a fancy Italian spot...impress your favorite vegetarian with this flavorful Slow Cooker Eggplant Parmesan tonight! Arrange slices ...
Get Recipe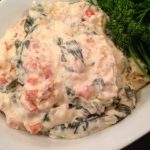 I've made this recipe so many times and I finally tweaked it to be perfect (in my mind at least!)  The original recipe ...
Get Recipe
This is a family favorite, served at almost every special family gathering.  This is grandma's recipe for Slow Cooker Corn Cake Casserole and ...
Get Recipe
Meet Jenn Bare
Jenn is the founder of GetCrocked, the #1 resource for slow cooking with over 1.5 million online followers. She innovates recipes daily with her favorite tool in the kitchen, the Crock-Pot® slow cooker.
She innovates recipes daily...
Jenn Bare is a Mom, Chef & the Crock-Pot® Girl. She hosts a weekly "Mom Monday" segment on ABC-15 in Phoenix.
Crockpot Books
Get Crocked: Fast & Easy Slow Cooker Recipes