vegetarian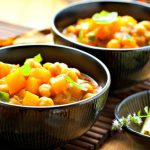 Slow Cooker Chickpea Chili is not only Healthy, your house is going to smell amazing. This is definitely a recipe you could win ...
Get Recipe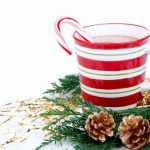 If you want to serve something simple and delicious during the holidays, you must make Slow Cooker Peppermint Mochas, with or without Liqueur ...
Get Recipe
My favorite time of the year, and when I smell the wonderful aroma of pumpkin and cinnamon from the kitchen I can't help ...
Get Recipe
Stir together the ricotta, pecorino romano cheese, egg, garlic powder, parsley, and salt and pepper to taste. Spray the crock insert of your ...
Get Recipe
Facebook friend Colleen A. R. shared a recipe with all of us.... Slow Cooker Chocolate Cake! Grease slow cooker with butter or non-stick ...
Get Recipe
I love a Mocha, and love to put Slow Cooker Mocha on before I serve our guests dinner, so we can enjoy a ...
Get Recipe
Meet Jenn Bare
Jenn is the founder of GetCrocked, the #1 resource for slow cooking with over 1.5 million online followers. She innovates recipes daily with her favorite tool in the kitchen, the Crock-Pot® slow cooker.
She innovates recipes daily...
Jenn Bare is a Mom, Chef & the Crock-Pot® Girl. She hosts a weekly "Mom Monday" segment on ABC-15 in Phoenix.
Crockpot Books
Get Crocked: Fast & Easy Slow Cooker Recipes