vegetarian
Slow Cooker Black and Blue Cobbler reminds me when I was a child and we made it to go with our homemade ice ...
Get Recipe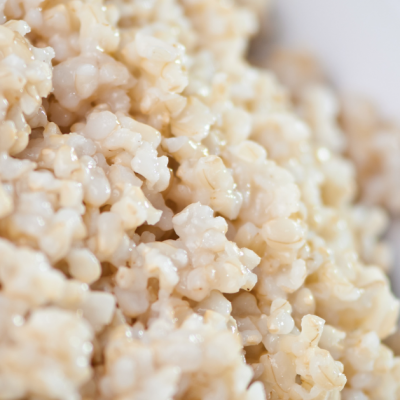 For those busy days you may want to make Slow Cooker Brown Rice to have it ready for your meal. So delicious and ...
Get Recipe
Try this dessert at your next dinner party.  The pears are poached in a hot cider and then chilled.  Slow Cooker Apple Cider ...
Get Recipe
Adriana P. F. was kind enough to share her recipe for Slow Cooker Carrot Cake Oatmeal on my Facebook page. She said it ...
Get Recipe
Slow Cooker Rustic Garlic Mashed Potatoes are so EASY and super tasty! (Yes, you can make the entire recipe in the slow cooker!) ...
Get Recipe
I can guarantee you that your vegetable-frowning children will gobble up Slow Cooker Candied Yams.  Sweet and savory all in one dish.  Can ...
Get Recipe
Meet Jenn Bare
Jenn is the founder of GetCrocked, the #1 resource for slow cooking with over 1.5 million online followers. She innovates recipes daily with her favorite tool in the kitchen, the Crock-Pot® slow cooker.
She innovates recipes daily...
Jenn Bare is a Mom, Chef & the Crock-Pot® Girl. She hosts a weekly "Mom Monday" segment on ABC-15 in Phoenix.
Crockpot Books
Get Crocked: Fast & Easy Slow Cooker Recipes