vegetarian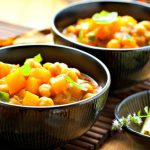 Slow Cooker Chickpea Chili is not only Healthy, your house is going to smell amazing. This is definitely a recipe you could win ...
Get Recipe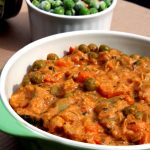 Add all ingredients EXCEPT the peas in the slow cooker. Stir well. Cover and crock on LOW for about 8 hours. Add the ...
Get Recipe
National Apple Brown Betty day is celebrated on October 5th each year. This recipe is delicious and so easy to make! Coat slow ...
Get Recipe
TIPS and TRICKS Have you ever bought frozen bread and forgot to pull it out of the freezer? Of course it takes all ...
Get Recipe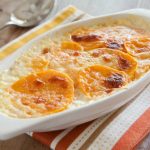 I have made this for the holidays before. Slow Cooker Sweet Potato Gratin are so simple to make and very tasty! Lightly coat ...
Get Recipe
Slow Cooker Steel Cut Oats Oatmeal is Healthy and you can put anything in it that you know your family will enjoy! Spray ...
Get Recipe
Meet Jenn Bare
Jenn is the founder of GetCrocked, the #1 resource for slow cooking with over 1.5 million online followers. She innovates recipes daily with her favorite tool in the kitchen, the Crock-Pot® slow cooker.
She innovates recipes daily...
Jenn Bare is a Mom, Chef & the Crock-Pot® Girl. She hosts a weekly "Mom Monday" segment on ABC-15 in Phoenix.
Crockpot Books
Get Crocked: Fast & Easy Slow Cooker Recipes