vegetarian
<br></br> A tasty and delicious side dish, Slow Cooker Scalloped Corn is sure to be your family's favorite.  They don't have to know ...
Get Recipe
Using fresh fruit is always better! That is why I like not only making Apple Sauce, I also like making Pear Sauce. This ...
Get Recipe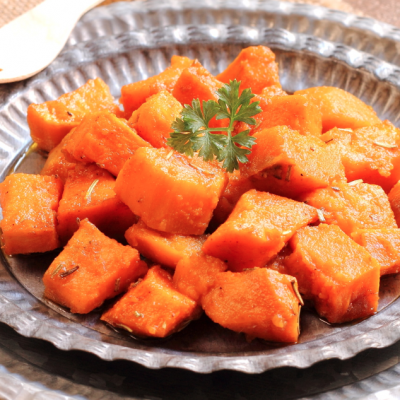 These sweet and savory Slow Cooker Clean Eating Sweet Potatoes will be sure to please a crowd an Thanksgiving or any occasion meal! ...
Get Recipe
Slow Cooker Candied Sweet Potatoes will finish out any meal, and a favorite for the family and even your guests! Cook sweet potatoes ...
Get Recipe
Here is yet another alternative to a delicious Lasagna. Slow Cooker Butternut Squash Lasagna is delicious and great to make in the summer ...
Get Recipe
You will love this recipe as you don't have to watch it closely as long as you generously spray the crock with the ...
Get Recipe
Meet Jenn Bare
Jenn is the founder of GetCrocked, the #1 resource for slow cooking with over 1.5 million online followers. She innovates recipes daily with her favorite tool in the kitchen, the Crock-Pot® slow cooker.
She innovates recipes daily...
Jenn Bare is a Mom, Chef & the Crock-Pot® Girl. She hosts a weekly "Mom Monday" segment on ABC-15 in Phoenix.
Crockpot Books
Get Crocked: Fast & Easy Slow Cooker Recipes