Tag:
peppers
Paella is a popular dish from Spain that has a rice base and includes ingredients such as meat, seafood, and/or vegetables.  Our cousin ...
Get Recipe
Tacos are fun to make and eat because you get to choose your toppings, so Slow Cooker Shredded Pork Tacos is just another ...
Get Recipe
For a wonderful Indian cuisine, you will want to make Slow Cooker Indian Curry Chicken, and enjoy the wonderful flavors of this delicious ...
Get Recipe
Although, SPICY, Slow Cooker Spicy Black Bean Soup will definitely warm you up! Rinse and drain black beans. Mix beans, jalapenos, and chicken ...
Get Recipe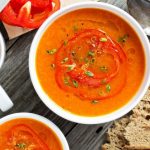 Slow Cooker Creamy Roasted Red Pepper Soup is great on its' own or would be really yummy to add chicken, salmon or corn ...
Get Recipe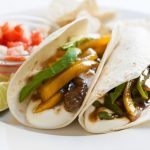 Love finding easy recipes to share with my guests and this one is a hit at our house! Slow Cooker Fajitas.... Cut steak ...
Get Recipe
Meet Jenn Bare
Jenn is the founder of GetCrocked, the #1 resource for slow cooking with over 1.5 million online followers. She innovates recipes daily with her favorite tool in the kitchen, the Crock-Pot® slow cooker.
She innovates recipes daily...
Jenn Bare is a Mom, Chef & the Crock-Pot® Girl. She hosts a weekly "Mom Monday" segment on ABC-15 in Phoenix.
Crockpot Books
Get Crocked: Fast & Easy Slow Cooker Recipes